Simone Lia speaks to Dan Berry during the aftershow party during Thought Bubble 2012. This was recorded in an acoustically challenged stairwell against the backdrop of riotous good times. I've had to fairly heavy-handedly edit this episode to remove all the security guards asking us to move on, bar staff walking past carrying binbags full of empty bottles and the previously mentioned riotous good times.
We spoke about humility, worms & cats, the truth and the Truth. I also mispronounced Simone's name, (Simmohn not Simown) which causes my face to burn bright with terrible shame.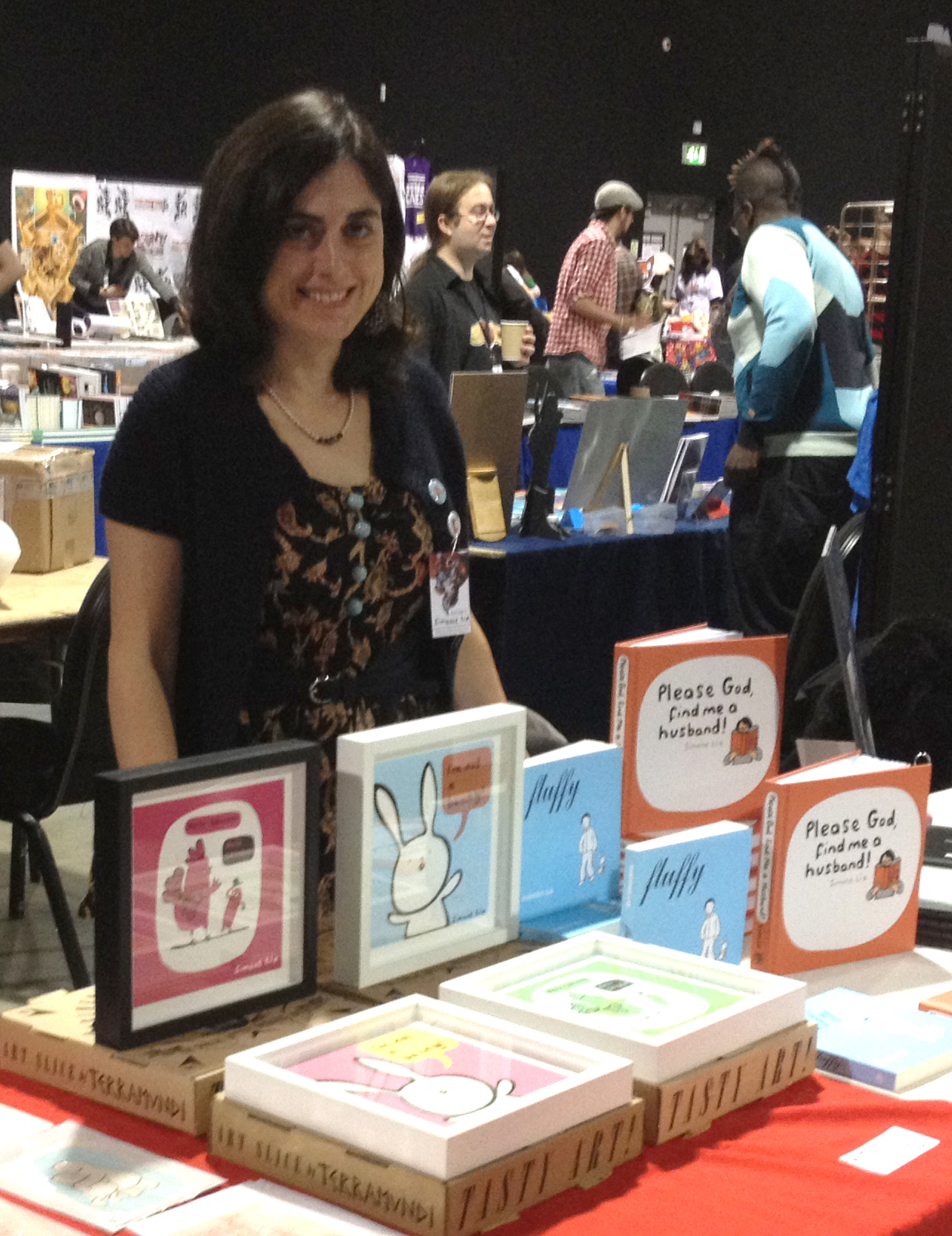 Thanks to Hannah Berry (probably no relation) for the photo, taken at this year's Thought Bubble.