A while ago I asked if people would help support the show financially by donating £1 each time they enjoyed an episode of Make It Then Tell Everybody. It doesn't require a lot of money per month to cover the ongoing costs of hosting the site and the podcast files, but it's a slow steady trickle out of my own pocket that I was hoping that my listeners would help me cover.
Well, people certainly did that. You listeners have been very generous with your donations and it means that I've been able to afford some new equipment with a drastically reduced burden upon my own pocket. The show was previously recorded on a Zoom H1 portable recorder that I'd sit equidistant between myself and the interviewee/my laptop, which while perfectly adequate, didn't give me the flexibility or control over the quality of the show that I want. I toyed with the idea of running a kickstarter to try and pay for this equipment, but I'm not entirely convinced that it would have worked and the idea of trying to fulfil incentives alongside every other thing on my long to-do list sounded like a frankly crippling hassle.
So, I've taken the donations and splashed out on some new equipment, taking solid advice from my audio wunderkind brother Simon. He plays 'Simon' from the very funny comedy podcast Tim & Simon. It should mean that the production quality of the show will increase. For the Skype call interviews I'm still limited by the quality of the connection but everything else, it should be just grand.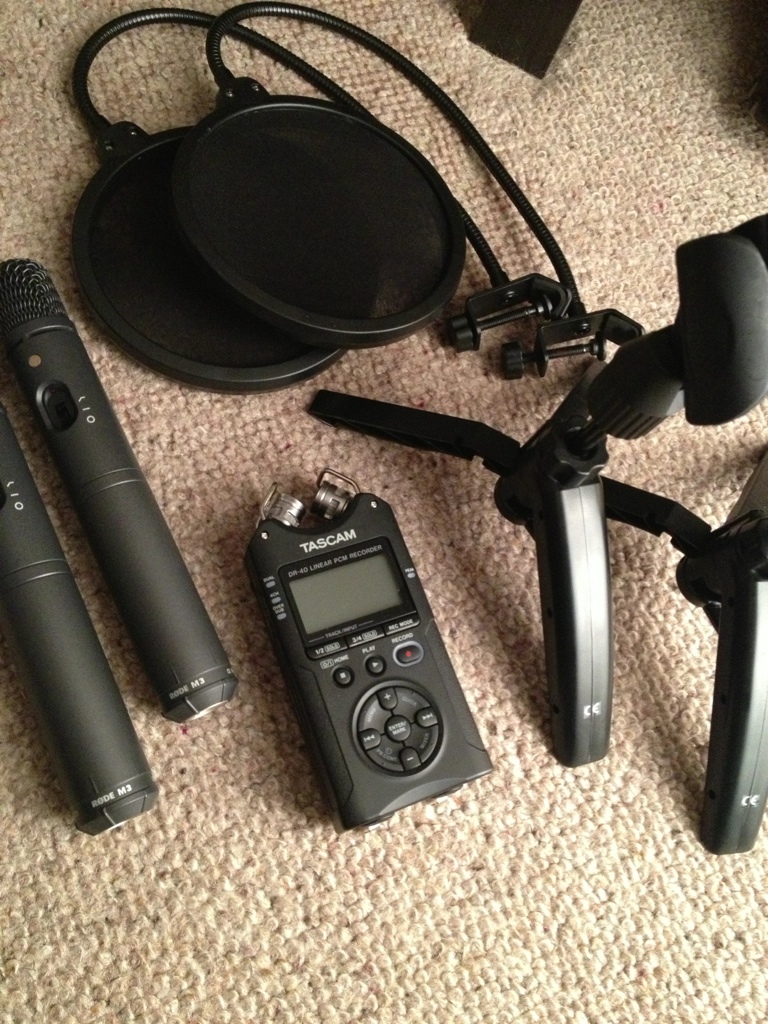 For the nerdy or the interested, I've got a Tascam DR-40, two Rode M3s, a couple of desk mic stands, a couple of pop shields and wind guards, all the appropriate cables and nice padded case for it all.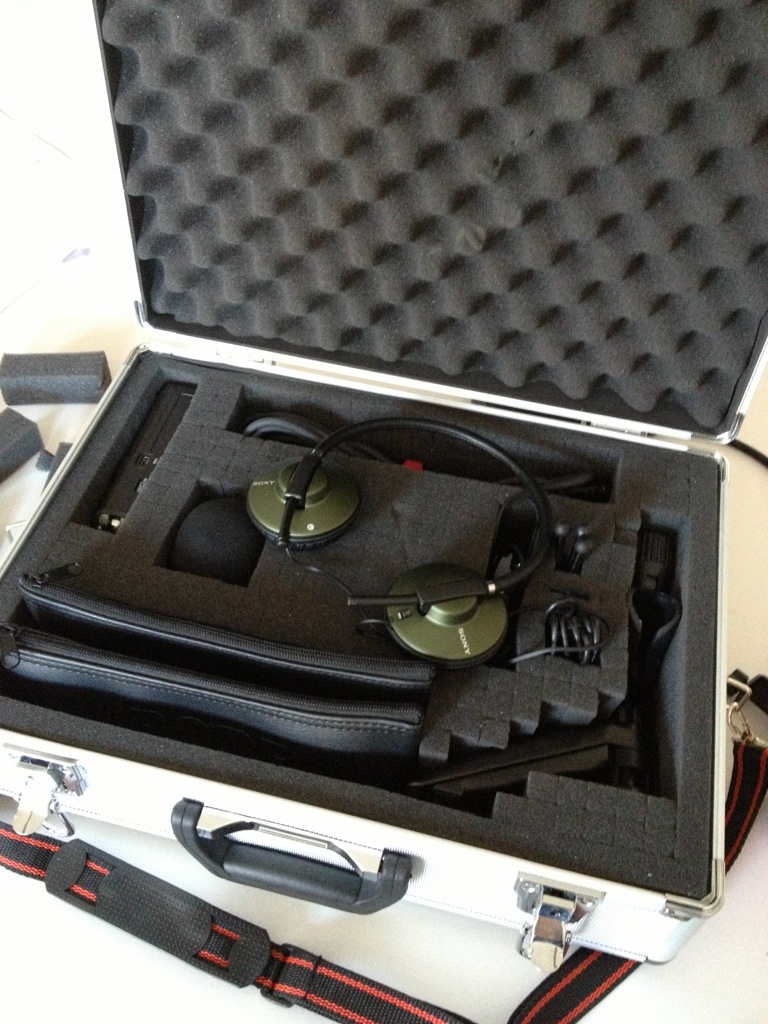 What I'm trying to say is thank you. If you want to continue to help support the show, please donate. It helps me out. If you come and see me at any of the festivals I'm appearing at, I'll happily chat and sell you some MITTE merchandise (Currently in development – keep an eye out, it's going to be really nice stuff)
I really want this to continue to develop. I'd like to do more interviews in person, live shows and other stuff that is currently just a gleam in my eye. I can only really do this with your help, so thanks!