As part of the ongoing effort to cover the costs of the show, I present to you this hand made 3 colour screen print designed by Kristyna Baczynski;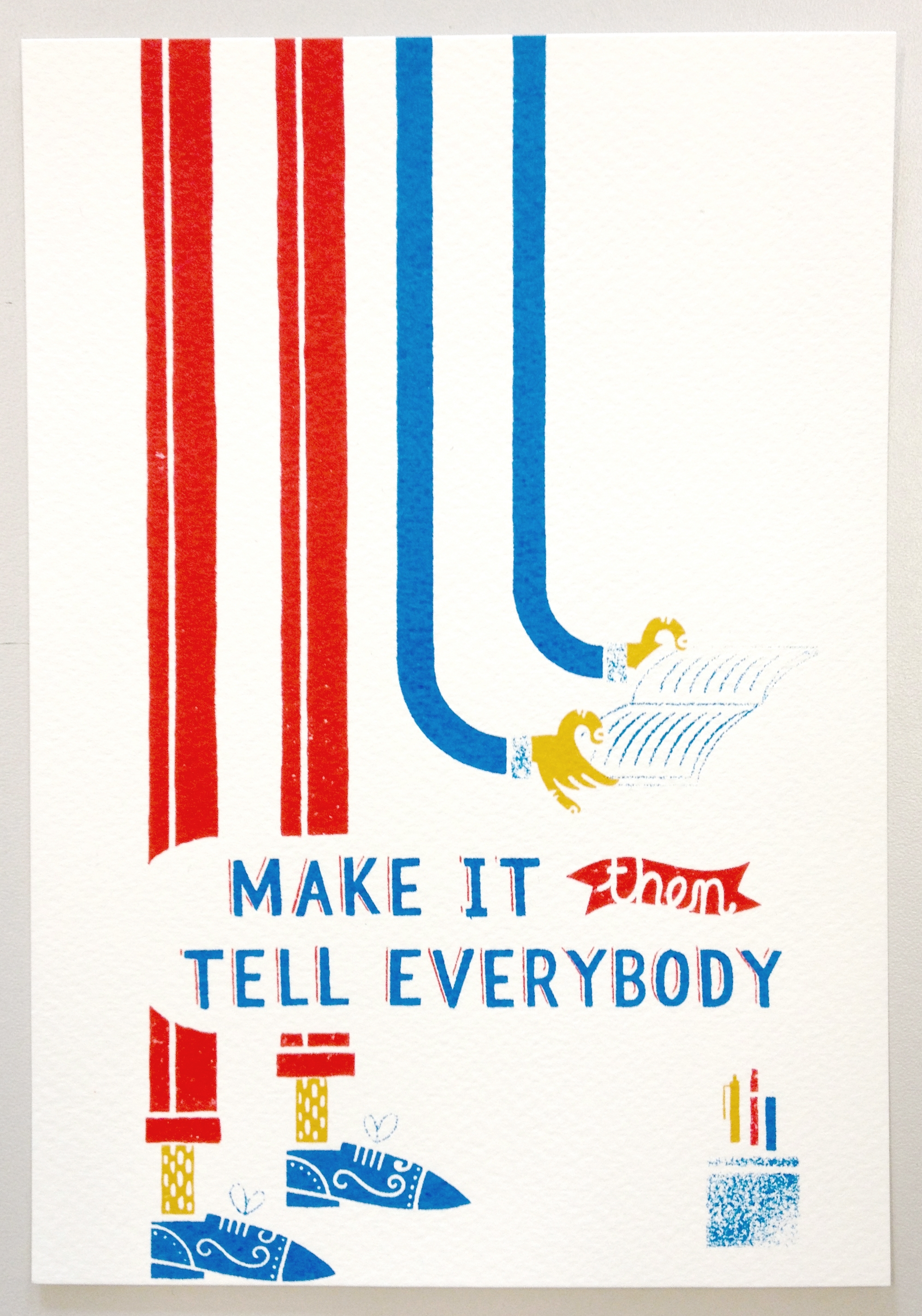 What is it for? Well, this is a relatively inexpensive way for me to offer something other than an email of thanks for a donation to the show.
These prints are part one of a longer plan to bring out more beautiful Make It Then Tell Everybody items designed by the wonderful Kristyna Baczynski. We've got some very cool stuff planned, watch this space.