Ryan Andrews and Dan Berry talk about Ryan's work, Totoro dung, Dragonball, his life in rural Japan and the difficulties of weaning yourself off Photoshop.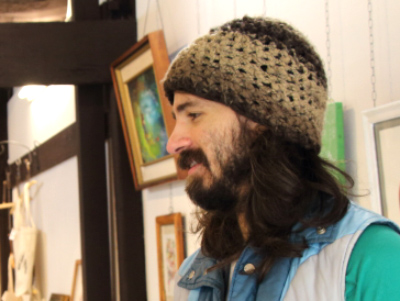 Here's an update from Ryan by email;
Here's the photos of my tools I'm using right now. They didn't have my "Manga Black" ink last time I went so I got this. I don't really have a favorite brand of brush or ink yet. I pretty much just go and grab whatever they have. I used to have a favorite paper, but it looks like they changed the recipe cause it doesn't work the same anymore. Avalon watercolor by Holbein. Its like 50 USD for a pad of 20 sheets though, which is why I don't really have any paper right now.